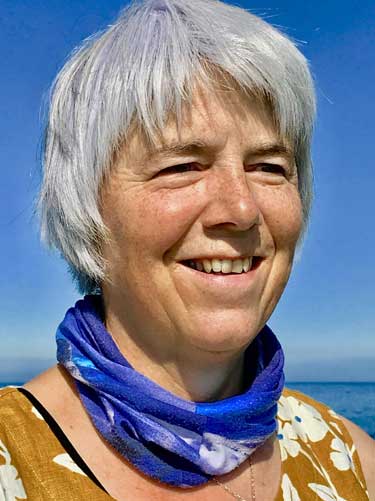 Alison West is a singer, choral director and composer, and has over 30 years of experience performing as a musician, both widely in this country and in Europe. She lives and works in the heart of the Pennines. For many years she directed the Hepton Singers. In 2010 she founded, and continues to direct and sing with, the upper-voice vocal ensemble Alyssium. She currently sings with Borealis, a professional chamber choir based in the north of England.
Alison has composed mostly unaccompanied choral music since 2006, drawing on her extensive experience as a singer and choral director. Her music is atmospheric, evocative, and sometimes humorous, inspired by the natural world. Birds are a particular inspiration for her, and feature prominently in her work.
She has collaborated with a number of local poets/writers. These include:
Donald Atkinson, winner of the Peterloo Poets Prize and the TLS Cheltenham Festival Prize; Amanda Dalton, a local poet and playwright whose plays are regularly performed on national radio, and whose first poetry collection was shortlisted for the Forward Prize; Angela Cairns, writer and co-founder of Heroica Theatre Company; Andrew Bibby, a local professional writer/journalist who has written for several national newspapers.
For more details of these collaborations, go to the Limosa catalogue. She has also written music for flute and recorder.