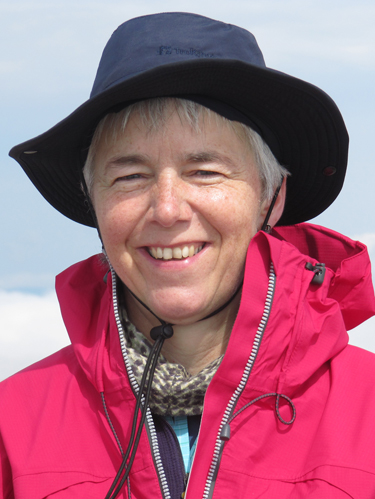 Alison West is a singer, choral director and composer, and has over 30 years of experience performing as a musician, both widely in this country and in Europe. She lives and works in the heart of the Pennines, a hill chain in the north of England, whose inhabitants tend to be gritty, creative and resilient. For many years she directed the Hepton Singers. In 2010 she founded, and continues to direct and sing with, the upper-voice vocal ensemble Alyssium. She currently sings with Borealis, a professional chamber choir based in the north of England, and is also a piano teacher and piano tuner.
Alison has composed mostly unaccompanied choral music since 2006, drawing on her extensive experience as a singer and choral director. Her music is atmospheric, evocative, and sometimes humorous, inspired by the natural world. Birds are a particular inspiration for her, and feature prominently in her work.
She has collaborated with a number of local poets/writers. These include:
Donald Atkinson, winner of the Peterloo Poets Prize and the TLS Cheltenham Festival Prize, whose poetry collections are published by Arc Publications, including his book of selected poems, In Waterlight. Donald's latest collection, Keeping Time (2016) is published by Lambert & Co., Hebden Bridge.
Amanda Dalton, a poet and playwright whose plays are regularly produced on BBC radio, and whose first poetry collection How to Disappear, published by Bloodaxe Books, was shortlisted for the Forward Prize. She is a fellow of the Royal Literary Fund.
Angela Cairns, writer ('Anna Carlisle') and co-founder of Heroica Theatre Company, creators of accessible theatre which celebrates maverick women and their influence on wider society.
Andrew Bibby is a professional writer and journalist, who has written for major UK national newspapers. His books on landscape and the outdoors have been published by Frances Lincoln and by Gritstone Publishing and his most recent book Back roads through Middle England won Outdoor Book of the Year 2018. His poem And So We Built was chosen by Hebden Bridge Community Association for a commissioned choral piece to celebrate the completion of the new town hall building in June 2012.
For more details go to the Limosa catalogue.
Alison has also written music for recorders, and duets for recorder and bass viol.